OFFSHORING

PLUS+
Unlock your full
potential with a
global team
We help you scale your business in a smarter way by building your offshore team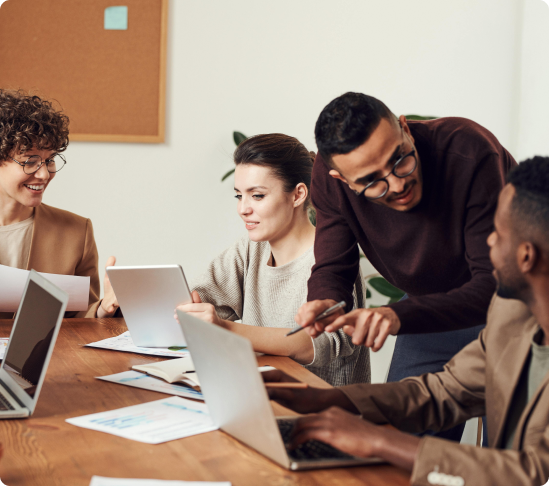 WHAT IS OFFSHORING PLUS+
The step-change for your business ambition and your people
Potentiam is much more than an offshoring provider. We are both a business consultancy and an offshore service provider - focused squarely on realising your ambitions and the power of your people.
We partner with your management team to create Offshore Strategies that :
Enables 3-5 x faster profitable growth

Delivers significant free growth capital

Unlocks your most valuable human resources

Lowers the risk of building new capabilities
Strategic Options
Our strategy consultants understand your business growth goals and match this to the optimal team design and locations.
Talent Acquisition
Your local recruiter builds detailed "skills matrices" for your roles, plans your head hunt and assists in rigorously testing skills.
Onboarding & Integration
Your dedicated HR partner ensures that every staff member has a great experience in their first days and weeks as well as feeling culturally attuned to your business.
Team Optimisation
Your dedicated HR partner builds a plan for every staff member to ensure optimal retention and growth.
Technology
Scale your development team with your dedicated applications advisor. Your specialist will identify how to structure the right dev team matching your requirements in architecture, process optimisation, team configuration and performance level.
Finance & Accounting
Your finance and accounting specialist will advise on the optimal offshore team design to ensure the best overall accounting performance. Our approach follows the right fit processes, tools and offshore accounting skills.
Marketing & Creative
Your specialist advisor guides you through a structured process for building your own world-class offshore team. They will identify the capability gaps in your sales and marketing process and ensure a smooth integration between your local and offshore team.
Data Analytics
Our background as founders of an energy analytics company acquired by Accenture positions us well to advise on how to scale your offshore data team. We advise on the optimal team design in data acquisition, analysis, engineering or just report creation.
Sales & Customer Success
Your sales and service desk specialist guides you through a structured process for building your own world-class offshore team. Our approach covers data processes, tools, client facing skills, incentives and local infrastructure to deliver your objectives.
Engineering & Construction
Bolster your construction and engineering projects with your own remote team. Have scalable control over your construction plans, budgets, technology, and specific workflows to realise your building projects.
WHAT WE DO
Your team in our locations
Offshoring PLUS+ is building your team under your control in our locations.
Potentiam provides strategic guidance, recruitment, HR, payroll, office and IT to make your offshore team a success.
Your dedicated permanent staff are recruited specifically for you and cannot and do not work for any other company. You manage them like your own onshore staff without the burden of set-up, local administration or the responsibility of direct employment all supported by a highly experienced teams of HR specialists at Potentiam who are there to help at every stage.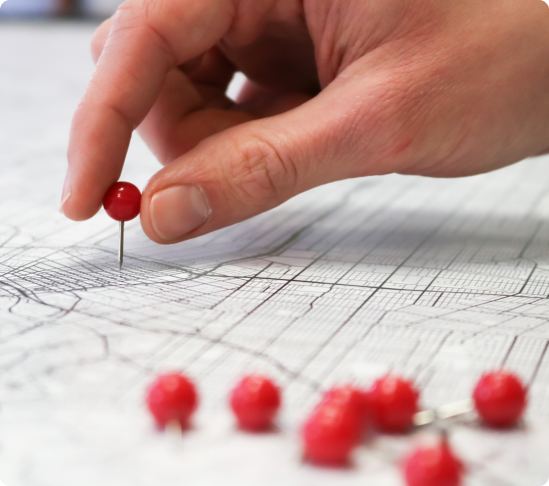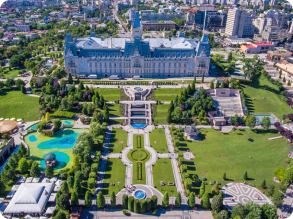 Time: GMT + 2 hours
3 hours direct flight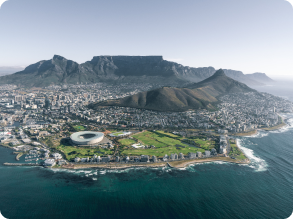 Time: GMT + 2 hours
11 hours direct flight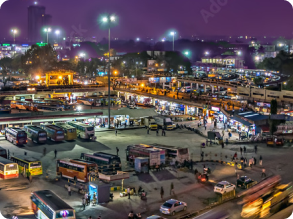 Time: GMT + 5.5 Hours
11 hours direct flight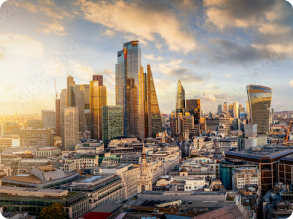 GETTING STARTED
Think big, Start small, Scale smart
Start Small
Pilot with as little as one role
Scale Smart
Our team of HR, recruitment and account managers ensure a seamless, low-risk approach to building out your offshore team in one or more of our locations
CASE STUDIES
Who offshores?
BLOG
Read our latest blog posts
CONTACT US
Book a call with one of our offshore strategy consultants.
We can help you tailor a strategy that:
Enables 3-5 x faster profitable growth

Delivers significant free growth capital

Unlocks your most valuable human resources

Lowers the risk of building new capabilities